A Word About DXpedition Support
"Thank goodness for the Foundations and private individuals who generously support DXpeditions! This trip grew to a point that it exceeded my personal wallet capabilities. Thanks to UKSMG, SMIRK, INDEXA, SEDCO, ETDXA, and private support, this 2-DXCC Entity 6 meter trip will put a bunch of New Ones in EU and NA logs - Es gouls and gods willing. PLEASE visit the websites of these Foundations by clicking on their logo. Make it a habit to drop some descretionary bucks their direction whenever you can so that they can continue their wonderful work.
Any size private contributions to support this 6M DXpedition are appreciated and can be arranged by emailing Mick W1JJ -- w1jj at aol.com."

Thanks / 73 Dennis K7BV
~ BELIZE QTH ~
The Belize operating QTH will be small cottage on the east side of Caye Caulker Island right at the end of the short runway used by the island-jumper local "airline"...a rather loose interprepretation of the word in this case. The antenna will be about 40' from the Caribbean with a clear shot to the DX. Located one mile west of Belize Barrier Reef and 21 miles from Belize City, Caye Caulker is about 800 feet wide and four miles long island - well, it was that long before a hurricane cut it in half some years ago. Caye Caulker has a relaxing atmosphere with white sand streets and casual dress with few shoes seen anywhere. The weather is usually quite pleasant year around. If you are not there to just work radio pileups like me, you could enjoy sailing, diving, birding, jungle tours, fishing, and windsurfing in the clear azure waters of the Caribbean.
Life on Caye Caulker ... to say it's laid-back is an understatement. Relaxation on Caye Caulker is not an option - it's unavoidable - unless you are waiting for the band to finally open! Caye Caulker feels like it's light years away from life's normal challenges.
There is no need to worry about getting sick, robbed, or stranded on Caye Caulker. The island has a skilled doctor, pharmacy, tourist police, fire trucks, regular shuttles to and from Belize City by boat or small plane, groceries, and basically anything you may need to have a wonderful time on the island.

Click for more Belize Caye Caulker Island Info
Click for Sunrise Beach Cottage and other QTH possibilies
~ SAN ANDRES y PROVIDENCIA QTH ~
A small simple tourist house right at the Caribbean eastern shore will serve as the San Andres Island QTH. The antenna pole support will be within 30' of the water providing the best possible chance of making those long hops to Europe. USA QSOs should be easy and plentiful. Roberto HK3CW is my Hero - Rob did all the licensing application work in Bogota. Thanks to his hard work and the generousity of the Colombian government, I will be using the unique 5JØM callsign.
The archipelago of San Andrés, Providencia y Santa Catalina is located 480 miles northwest from the Colombian Caribbean Coast and 140 mile east of Nicaragua. It is made up of the islands of San Andres, Providence and St. Catherine, Bolivar and Albuqueque islets, Cotton, Haynes, Johnny, Serrana, Serranilla, Quitasueno, Rocky, and Crab cays and Alicia and Bajo Nuevo sand banks.
San Andrés, at the southern end of the archipelago, home for the second half of the DXpedition, is the largest island at 8 miles long and just under 2 miles wide. It is mostly flat, with the highest point being less than 300' tall to the northwest of my QTH. I do not anticipate this hill causing me any trouble with QSOs to W and NW USA. Most of the tourism and commercial businesses are on this island.

Click for more Colombia San Andres Island Info
Click for Channel House cottage rental information

Web site design assistance and hosting provided by KA9FOX at QTH.COM
SUPPORT
- - - - - - -
Primary $$ Backing
~ Craig K2LZQ ~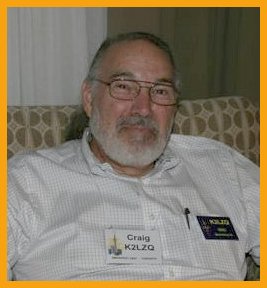 - - - - - - - -
Thanky You!
UKSMG
SMIRK
INDEXA
SEDCO
ETDXA
- - - - - - - -
Terry K4RX
- - - - - - - -
Mick W1JJ
- - - - - - - -
Pat W5OZI
- - - - - - - -
Andy N8OFS
- - - - - - - -
Ian G5WQ
- - - - - - - -
Ken AC4TO
- - - - - - - -
Al K3TKJ
- - - - - - - -
Kaz K8KS
- - - - - - - -
Nick W4EAF
- - - - - - - -
Ken W1NG
- - - - - - - -
Pete VE3IKV
- - - - - - - -
Spiros SV8CS
- - - - - - - -
Tom K4MM
- - - - - - - -
Bo SM7FJE
- - - - - - - -
Chip K7JA
- - - - - - - -