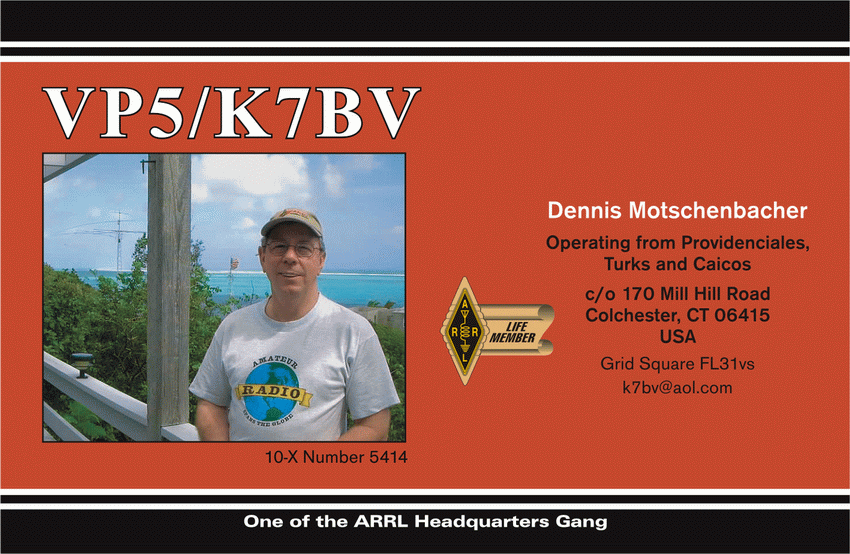 <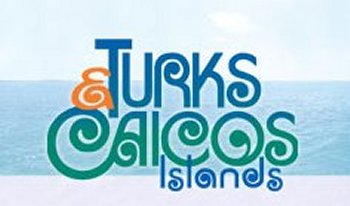 August 9 - 16, 2004
A Perseid Meteor Shower Ping Party
Click here for information about the 2004 Perseid Meteor Shower
UPDATE July 31, 2004
Arrival date moved up one day to Aug 9
Visit www.vp5jm.com
See this Rent-A-QTH and learn more about the Turks and Caicos Islands.
See you in the pilups !

Available for 6 & 2 meter CW / SSB / WSJT skeds.
k7bv6m@aol.com for email sked requests
Ping Jockey Website for meteor scatter sked coordination
OPERATING FREQUENCIES
Usual DXpedition CW and Phone frequencies on HF bands.
6 Meters - Breakable Beacon 50.103 MHz - "CQ de VP5/K7BV K"
6 Meters - Unattended Beacon 50.103 MHz - "VVV de VP5/K7BV FL31 "
2 Meters - 144.200 if any signs of tropo ducting appear
WSJT - Random CQs on 50.260 and 144.140

EQUIPMENT

IC-756 PROII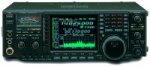 + IC746 for 2m


Model 1000 HF+6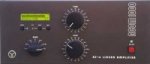 VHF Antennas: 6m - M2 7 element 6M7JHV *** 2m - CC 17 element 3219
HF Antennas: Tribander, Verical, Wires

QTH
If you are interested in operating from this fabulous Providenciales QTH, contact Jody VP5JM
www.vp5jm.com
Telephone 649-941-3824 (direct dial from USA)
E-mail: jody@tciway.tc
Jody Millspaugh, POB 218, Providenciales, Turks & Caicos Islands British West Indies

QSL Information
Send cards direct to K7BV. A self-addressed envelope with return postage costs covered is requested.

Dennis Motschenbacher
170 Mill Hill Road
Colchester, CT 06415

Thanks for being visitor number
!

Web site design assistance and hosting provided by KA9FOX at QTH.COM